Committed to the All-Round Development of Sierra Leone Youth and Livelihood Development in Tourism Sector – Twenty-First Century African Youth Movement (AYM)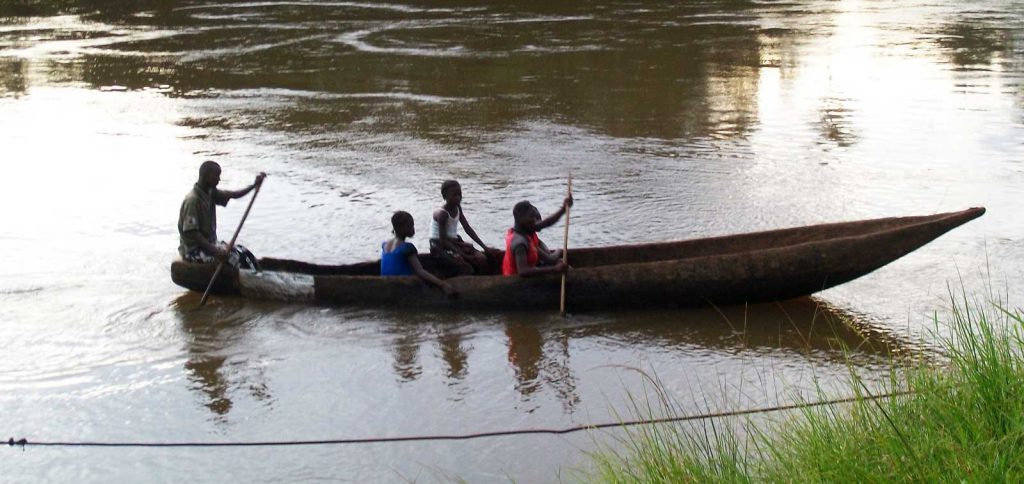 Moselleh Beach, Mattru Jong, Sierra Leone
Ecotourism in Sierra Leone and Moselleh beach is a recent development in the UN General Assembly that has given backing. There were many notable points to the ecotourism resolution adopted by the UN GA on 20 December 2010 [on the report of the Second Committee (A/65/440) – PDF of resolution].
One was to promote ecotourism as an instrument that can contribute to achieving those Goals, in particular, the Goals of eradicating extreme poverty and of ensuring environmental sustainability, and support the efforts and policies of developing countries in this field;
"Twenty years from now, you will be more disappointed by the things that you didn't do than by the ones you did do. So throw off the bowlines. Sail away from the safe harbor. Catch the trade winds in your sails. Explore. Dream. Discover." – Mark Twain
For AYM, ecotourism development for Moselleh Beach brings the people of Sierra Leone much-needed sustainable income, an opportunity to show off the wonders of the country. AYM is committed to developing African youth and their progress in the tourism sector. Moselleh Beach is the first attraction for ecotourism in Sierra Leone that AYM established.
The Development of Ecotourism in Sierra Leone
Moselleh beach sits along the Jong River in Mattru Jong.  It is also home to breathtaking waterfalls, beautiful white sand, and natural tree shades. Establish entertainment facilities on Moselleh beach, and the volunteers will be trained in professional customer service to continue bringing and entertaining more and more visitors in years to come.
Professional Guided Tourist Attractions

Moseleh Beach – Mattru Jong

Bonthe District Attractions
Moselleh Beach offers amazing attractions to new and returning visitors craving some novelties in rural Sierra Leone.
Endless activities such as:
Hobby fishing
Waterfalls
Forest safari
Canoe sailing adventures through the Jong river
Silver sand beach
Introduction to and, interaction of cultures/livelihood of locals, the taste of traditional Sierra Leone recipes
There would be Evenings of intense Sierra Leone dinners and entertainment.
Traditional African dishes and beverages are served during guided eco-cultural tours. We also organize special trips to Bonthe Island, a beautiful place rich in history.
Service Charges:
Daily Individual guided Tour to Moseleh Beach: $50.00 for one or two persons.
Daily Group (3 plus) guided Tour to Moseleh Beach: $45.00 per guest.
Daily Groups over ten persons or planned camping program and activities, contact us at 

[email protected]

 for cost.
All daily activities include food and drinks (a traditional African dish), Optional Traditional beverage (Poyo).
Visitors are responsible for their transportation to and from Moseleh beach.
Guides will organize, manage and serve you during your tour.
Note:
There are no hidden costs, and you do not need to pay an extra charge other than stipulated costs.
We arrange Custom Packages. If you are interested, we can organize your tour to Bonthe Island and enjoy the beauty and history of Bonthe Island.