The iPhone X out of all other generations has received the most scrutiny, and it has had people all over the world question the continuity and relevance of the iPhone shortly.
The law of diminishing returns of a product refers to that point at which the level of benefits got from a product X (no pun intended) is less than the amount of money, time and energy invested.
The iPhone X was released late last year, November 2017 to commemorate ten years since the very first iPhone went on the market. So much has happened since then from Apple losing their commander-in-chief, the creative genius that gave birth to the very first smartphone with just one button, to the rise and fall of many competitors including Blackberry and Samsung and now to the changing power markets, i.e., China and their consumer power and corresponding products.
Before we take a closer look at the different dynamics affecting the popularity of the infamous, let us take a look at its evolution in regards to its relevance and work backward to answer consumer questions and concerns. In the famous words of Steve Jobs, "You cannot connect the dots looking forward; you can only connect them looking backward."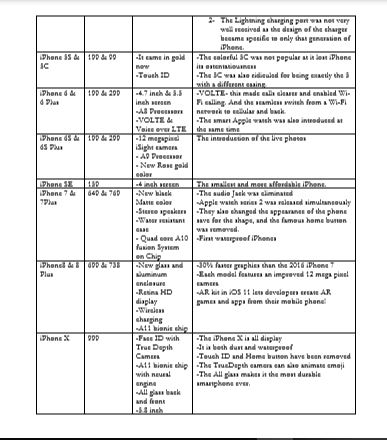 The Facts speak for themselves, the speculation on Apple downplaying iPhone 8 and 8 Plus to make way for the iPhone X is just a speculation.
Apple has been out doing themselves at every generation, and on top of that, it has been the no.1 phone company with the newest tech on the market year after year.
As of 2nd August 2018, Apple has made history by becoming the world"s first public company to reach the trillion dollar mark! They say the measure of a good leader is his ability to mentor a worthy successor. Congratulations are to Tim Cook; your loyal Apple fans could not be more proud!